We Are The T-Shirt Factory
Behind T-Shirt Factory is a team of t-shirt enthusiasts who are very passionate about their work. We pride ourselves on delivering high quality garments made to your design and specifications at a competitive price.
To put it simply…


We Love Garments
We have a wide choice of garments in stock – high quality garments, as well as cost effective quality garments to suit all budgets. A wide range of garments in various sizes and colours are available.
We Love Printing
Depending on the customer's request, we can print using various techniques such as; Vinyl Printing, Direct to Garment, Digital Printing, Silkscreen Printing and Embroidery. The options are endless.

We Love Design
If you do not have a designer at hand, we offer design services to get your thoughts to print. Give us a call to discuss your ideas and we can design your artwork ready for print.
Garments & Prints for Every Occasion
We offer a wide range of services and garments in various styles, sizes and colours.
Custom Prints
Fun, cost effective and dynamic! Whether it's a personalised printed t-shirt for yourself, to give as a gift, or you are a group of friends looking for personalised printed t-shirts for any occasion we can get the job done for you! We can print as little as one garment per order or larger quantities.
Corporate Printing
We also print uniforms for any industry/service. We have varied garments and items for you to choose from which you can brand with your logo. From simple t-shirts and aprons for a restaurant to shirts for office administration. Contact us to find out how we can help you get your brand awareness out there!
Garments
Hoodies & Sweatshirts
Tshirts – Tank Tops & Vests
Polo Shirts – Long and short sleeves
Jackets – Aprons – Cotton Bags – Towels
Caps & Hats – Windbreakers
Officewear – SafetyWear
& High Visibility Vests
Contact Us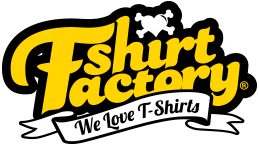 Phone: 9999 3214
Email: info@tshirts.com.mt
Facebook: facebook.com/TShirtsMalta